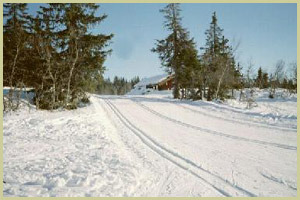 A holiday at Fåvang is full of activity possibilities, both in summer and winter
Summer activities range from walking and fishing (Tromsnes has a mile of river banks along the Gudbransdalslågen and Tromsa rivers at guests' free disposition), to canoeing, cycling, elk 'safaris', horse riding and dairy farm visits where one can purchase traditional products.
For those who enjoy skiing, our area is a paradise in wintertime, with many well-maintained cross-country tracks. Last but not least, there are the temptations of the Kvitfjell Olympic Alpine Centre (used during the 1994 Winter Olympics), with its five ski lifts and 11 pistes. There is something here for every taste!
Fåvang is ideally located in the heart of southern Norway, and is a perfect starting point for day trips and a range of sightseeing venues, for example Røros and Geiranger. In the surroundings are the towns of Lillehammer, Hamar and Gjøvik, with their Olympic facilities.
Lillehammer also offers attractions such as the Maihaugen Open Air Museum and Hunderfossen Family Park.