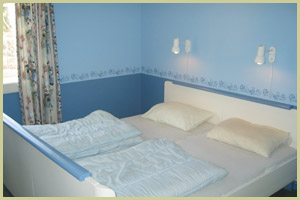 Recently restored workers' quarters in an historic, picturesque farmyard within walking distance of Fåvang town centre.
Two apartments, five and eight beds (2 + 3 and
3 + 3 + 2).
Each apartment has its own bathroom/WC, fully equipped kitchen with dishwasher, fridge w/freezer, cooker.
In addition you will find a wood-burning stove,satellite TV and a large, sunny terrace.
Bed linen is available for hire.
110 yards (100m) from the river, with its excellent fishing
Three miles (5km) from the Kvitfjell ski and mountain resort